January 31
***From Russell: You can now buy hard copies of the crowe/doyle songbook vol iii at www.parkbeachmusic.com.au - Cover art includes all lyrics. They will ship anywhere. They are also stocking TOFOG back catalogue, Gaslight,Bastard Life or Clarity,Other ways of Speaking and My Hand My Heart. - RC
From Tamara: AACTA Sydney coverage - Russell appears for about 6 seconds at the .32 second mark
Clips from the AACTA International Awards Ceremony will be shown at the inaugural Samsung AACTA Awards Ceremony at the Sydney Opera House on 31 January 2012, broadcast throughout Australia on the Nine Network at 9:30pm AEST. (it is now 2/1 in Sydney)
News.com.au: Red Dog takes home Best Film at AACTAs - Meanwhile Hollywood heavyweight Russell Crowe took to the stage to introduce performer Megan Washington and remember those in the industry who had passed away. Crowe was also a presenter at the international awards section, which took place in Los Angeles on Saturday, along with Nicole Kidman and Liam Hemsworth.
From Tamara: "Thoroughly Russell Crowe is experiencing growing pains. We are too successful for our old host and it's time to move on to a bigger, better home. Look for us back up soon."
Spanish video of the AACTA Awards red carpet in Hollywood - Thanks, Caliope
January 30
Zimbio: Zimbio's Ridiculously Early Oscar Predictions for 2013 (Les Mis mentioned)
The Guardian: Les Misérables film to reunite original cast
Zoiks On line: Australian artist kicks off U.S. tour February 28 in Austin, TX -- Paul Kelly's eight-disc live box set The A to Z Recordings will be officially released in North America exclusively via Amazon on February 28. It will also be offered as a deluxe version that includes the singer-songwriter's critically acclaimed "mongrel memoir" How To Make Gravy. How To Make Gravy (Penguin Int'l) is also available by itself and as a nine-disc audio edition (the ninth disc features guest readers Russell Crowe, Cate Blanchett and Hugh Jackman). iPhone and iPad apps are available for the book. - Thanks, Eileen
January 29
Awards Related: "The Artist" director Michel Hazanavicius wins DGA award - Also related - SAG Awards tonight on TNT/TBS [Next year for RC?]
Hotels of the Rich and Famous: Russell Crowe visits these hotels [Not sure how accurate]
The Geeks of Doom: Review of TN3D at Netflix -- Though slow to begin with, Paul Haggis' The Next Three Days is a suspenseful prison-break story that accelerates its pace as the movie progresses, delivering climactic scenes that will quite literally keep you on the edge of your seat. Companioned with excellent performances from the main cast, as well as a few attention-grabbing supporting and cameo roles, the film is a surprising and breathtaking adventure. - Thanks. Eileen, Allison
So, "The Man with the Iron Fists" ," The Man of Steel" and" Broken City" all done, 3 down, 3 to go. Next stop, Paris 1815-1830
ed note: What are the three? - Dirt Music, A Winters Tale for two?
January 28
Russell and Dujardin without a watermark - Thanks, Steph
Brief Video clip of the Awards last night in LA - Kidman, Crowe, Rush Honor Their Roots at Australian Academy Awards
SMH: Souths go down to Warrington - Thanks, CGee
From Nicole: Jean Dujardin (The Artist) won AACTA best actor handed out by Russell a few hours ago in LA - Pic thanks to John Shearer at Wireimage
From Ellen: at WireImage.com: There are new pics of RC at the Australian Academy Of Cinema And Television Arts International Awards Ceremony in West Hollywood on Friday, 1/27/12. Just type in his name & they come up. There are a couple of darling ones of RC with Meryl Streep. (ed note:He looks 20 years younger. Way to go, pal! Javert is going to be hot....)
@sindyyofficial
The Australian ceremony is Jan 31st at the sydney opera house,tonight is a small ceremony celebrating 5 International awards
Australian Academy International Awards ceremony in LA tonight. I'm handing out Best Actor...who will win?
The SMH: Gold rush on film awards (With pic) - Thanks, Eileen
January 27
For a look at The Chatham Dockyard (Les Mis related) -- "Chatham Docks have recently been playing London's dockyards in the the 1950s in Call the Midwife, a new BBC1 TV show" - Thanks, Gill
Oscar Related: The NY Times has an interactive ballot you can fill out and send in. A random winner gets an i pad.
Related (BOL) - Good review in the Times for The Grey, Liam Neeson's new film
From sec7: Russell made the "Hottest Aussies" list at the Huffington Post.
January 26
The UK Mail: Stars of original Les Miserables get an encore as they join the cast of new big screen remake - Thanks, Cindy (Russell on his way to London)
kentnews.co.uk: You could star alongside Hugh Jackman, Russell Crowe and Anne Hathaway - Company spokesman Wayne Berko said: "We are currently holding an open casting for people to be extras in the musical feature film Les Miserables. "We need men and women aged between 16 and 90 years who will be made up to pretend to be people from 19th-century France. The types of role include villagers, passers-by, nuns, students, military officers, and convicts. "It is quite easy to get in to, but you must be able to take direction well of course, plus be able to easily reach Chatham. "Filming itself starts in March depending on what role the successful candidates are handed." (Dockyard Chatham)-- Thanks, Steph, Caliope. Eileen (Images to help for those who will try out. Would love reports from any fans who do plan to try to become an extra) - Added the info above to the Crowe News Blog if you would like to comment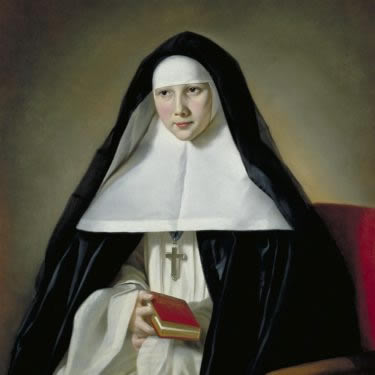 The Huffington Post: Russell Crowe Tweets Support For Oscar-Snubbed 'Drive' Stars Ryan Gosling And Albert Brooks - Thanks, Allison
January 25
From Cindy -- Oscargo.com: Celebrate the movies gallery - "Remember the Oscar poster that highlighted several movies including Gladiator? The Academy has started a campaign with digital billboards in Los Angeles and on that huge super-sized digital billboard in New York's Times Square. Over the next several weeks they will be showcasing 84 movies as part of their Celebrate the Movies campaign, starting with 20 that include the ones on this year's poster."
Related from Gayle- Lynne: Arianne Phillips who did the costumes for 3:10 to Yuma and was nominated for an Oscar at the time; Is now up for a costume Oscar for her work in W. E. (ed note: Which stars James D'Arcy - M&C)
January 24
Film Related: The Oscar Nominations are in (Watch the trailers for the nominated films)
January 23 - On to the Super Bowl
This has to be tongue in cheek from Russell at Twitter:
From Allison: Since I found this performance to be so beautiful, I thought I would share it: U.S. figure skating champion Nicole Bobek skates to Lisa Gerrard's "Now We Are Free" from "Gladiator" in Caesars TRIBUTE II: A SALUTE TO THE LADIES OF THE ICE which will repeat as follows:
Ovation Network Rebroadcast
Thursday, March 16, 2012
8:00 – 10:00 PM
& 10:00 – Midnight EST
Check your local listings!
OR can be watched here at YouTube
January 22 - Go Giants!
You Tube: Blast from the past from Rabbitohs TV - Russell mentions me and this site at an ESPN football Game in 2008
From Mary at TRC: We've added several videos with TOFOG to the music page - see the titles in this post
Related - From Eileen: The Deccan Herald: The Genius of Plumme: A great article on Christopher Plummer
Book on Russell's heritage: Where the Crowe Flies (ed note: not sure where they got their reseach. Though they list their sources on the site, they are not specific.) - Thanks, Cindy
January 21 - Snowy day
TRC - On This Day
Crowe Film Romantic Moments. See this blog page for ones from the past. Add yours now in the comments section to that post on the blog
January 20
The Australian: The Australian: Full sail in the Med on a grand old tall ship - To be aboard Sea Cloud is like being in a movie on the high seas, such as the 1951 classic Captain Horatio Hornblower or the 2003 Peter Weir film Master and Commander. The sight of a handsome Gregory Peck promenading on deck with a blushing Virginia Mayo, or Russell Crowe in thigh-high boots hollering orders from the bridge, would seem to be de rigueur on Sea Cloud. - Thanks, Eileen
comicbooknews.com: Man of Steel Hub web site - Thanks, Caliope
January 19
AMC Blog: Flashback Five - Ridley Scott's Best Movies - Russell, only honorable mentions! - Thanks, Eileen J

Holy S**t,stop the presses!! Great Big Sea will play their first ever Sydney gig at The Basement on April 5th .Sydney, prepare to be FOLKED
BroadwayWorld.com:The Showtune Mosh Pit' for January 18th, 2012 - "You may recall that, in last week's Mosh Pit, I discussed the casting of the upcoming film version of "Les Miserables." Well, there's one part of the story that I left out. One Chicagoan has a very special role in this film. It's a story that some of you already know, but that to my knowledge hasn't been told to the world at large--before now. Jeff Award-winning Chicago musical director and vocal coach Roberta Duchak is coaching Academy Award-winning actor Russell Crowe on his songs for the film, and has been doing so since last summer! - Thanks, Caliope, Allison, Berni
movies ie: Amanda Seyfried Confirmed for Tom Hooper's LES MISERABLES - Thanks, Allison
January 18
I have a poll on the Crowe News Blog about the Burton role - See in right column on the blog - You can also comment under the post about the role if you have more to say.
From Eileen: I've put up a post on Leaves of Russell Crowe with a brief video and lyrics for the song and EP "The Photograph Kills".
The Hollywood Reporter: 'Les Miserables' Movie Casts 'Gossip Girl' Actor Aaron Tveit As Rebellion Leader - Thanks, Allison
January 17
!!! VIPmoviesnob.com: Ron Howard and Russell Crowe Teaming Up Again? - Crowe would be playing legendary actor Richard Burton. So what does one of the greatest actors of all time have to do with car racing? Follow me here…Burton was married to Suzy Miller (played by Olivia Wilde) who became Suzy Hunt when she married James Hunt (Chris Hemsworth). The role of Lauda is set to be played by Spanish-German actor Daniel Brühl. - Thanks, Berni
ED Note: And HERE is the Burton I wish he would play:
Related: Jam Canoe: Method,' 'Cafe' lead Genie noms - The 32nd annual Genie Awards will be handed out March 8 at the Westin Harbor Castle Hotel in Toronto, just 11 days after the Oscars ceremony. Kevin Durand was announced Tuesday as host. He is nominated as best supporting actor for Edwin Boyd: Citizen Gangster.
Flickering Myth.com: Films To Watch Before You Die #47 - Cinderella Man (2005) - Thanks, Steph, Caiope
38 km bike ride, Lake Ponchatrain was a big, beautiful surprise
January 16
GeneralThinker.com (Scroll for more): And L.A. Confidential is well-made. It's a complex, plotty, heart-of-darkness noir boasting Russell Crowe, Keven Spacey, Danny Devito, James Cromwell, and a host of other actors who get inside their characters and just live there.......Thanks, Caliope
Read it on Global News: Global News | An insider's look at what you didn't see on TV during the 69th annual Golden Globe Awards7:47 p.m. — Overheard during a break in the show: "Dude, I've seen all your work. I'm working with Russell Crowe right now, and he brags about you." Mark Wahlberg to Guy Pearce. - Thanks, Caliope [Related: Congrats to Christopher Plummer (Mike Wallace in The Insider)]
The Huffington post: Picture of RC and Jodie Foster - was first up on the Unusual pairings for Golden Globe Dates. - Thanks, Marie
January 15
So we might have a shop in Australia who will sell hard copies of The Crowe/Doyle Songbook vol iii. Anyone interested?
Great news From Tamara: We have the new Republic of Doyle page up featuring the full-length episode with Russell and the Merry Men in a full screen format plus screen caps.
From Eileen: The Kevin Durand Community Page at Facebook has shared a bunch of still pics from "Republic of Doyle". Some good ones!
From Allison via Nola.com -- Mark Wahlberg -- "I'm at the airport in New Orleans right now, boarding a plane, flying to Los Angeles. I just shot all night in New Orleans, me and Russell Crowe. ... (We) did this amazing scene for that movie."
January 13
Biography.com: An old one, and negative, at least at the beginning - Russell's bio - Thanks, Bernie
From Rachel: I noticed you had a link to a YouTube vid of Terence Mann as Javert, but I thought you might like to see these from the Les Miz 10th Anniversary Concert, featuring Philip Quast (who was in "Brides of Christ" with Russell!) as Javert.
http://youtu.be/k0SWaGfkPxA "The Confrontation", with Colm Wilkinson as Valjean
http://youtu.be/urxk4mveLCw - "Stars" :)
http://youtu.be/IFr6nk4ry4Y - Javert's Suicide (with a bit of an intro.....)
The UK Sun: Top of the League - Thanks, Kris C
BBC: Eddie Redmayne flexes vocal chords for Les Miserables - Thanks, Kris C
Cinema Blend: Man Of Steel Set Photo Reveals More Truck Carnage - Thanks, Kris C
The Daily Post UK: North Wales horseman plays leading role in Steven Spielberg's War horse -- Dylan's company, which his father Aneuryn set up in the 1970s, trains horses for a range of films and television productions, as well as for live stunt shows. After training as an actor, Dylan studied for six years with the Horsemen of the Apocalypse, and worked on Robin Hood, starring Russell Crowe. - Thanks, Eileen
Coming Soon at TRC: Watch Russell on The Republic of Doyle. - Thanks, Tamara
Screen Junkies: Gladiator Quotes - Thanks, Caliope
January 12
CBC News: Fans wowed by Republic of Doyle's new season - First show of the third season featured actor Russell Crowe - Thanks, Caliope
January 11
RRugby: Smith: Aussie trip is worth the risk -- Warrington Wolves coach Tony Smith is happy to risk his side being jet-lagged for the start of Super League as he prepares to take them to Australia for the next three weeks. The Wolves fly out to Sydney on Saturday with a 25-strong squad and full support staff for a training camp, culminating in a friendly match against actor Russell Crowe's South Sydney at Redfern Oval on Saturday, January 28. - Thanks, Allison
Broadway.com: Long article on Les Mis - lots of info on the cast (including a video of "Things Have Got to Change," a song from his band's 2001 album, Bastard Life or Clarity) - Thanks, Allison
Season 3 of Republic of Doyle premieres today on CBC at 9 p.m. ET/PT. -- Canada.com: Russell Crowe on the Rock also, an article at The Globe and Mail - Thanks, Caliope
Monsters and Critics: Richard Schiff boards 'Man of Steel' - (ed note: His episode on West Wing about a homeless vet is one of my favorites) Thanks, Allison
From Ellen: Did you get a chance to watch The Good Wife on Sunday? Not only did it have Bryan Brown as a guest star, but it featured prominently music from Master and Commander. It was a GREAT ep! I may have to watch again on demand. I'll bet if you went to CBS.com there'd be a link as the M&C music starts off the episode.
January 9
Related (Blood Oath/Prisoners of the Sun): Byran Brown was on The Good Wife last night - Watch HERE
NY Mag Vulture: Mark Wahlberg on Contraband, Human Punching Bags, and His Many Speculative Sequels (mentions Broken City (no Russell))
Les Mis Video - Javert's Soliliquy - You can buy the soundtrack of the original at i Tunes
Time: 10 movies I'm not looking forward to - Les Misérables (Dec. 7) -- "The casting of Hugh Jackman as Jean Valjean and Russell Crowe as Inspector Javert is kind of wonderful. So why is this movie on this list? Because it's directed by Tom Hooper, who somehow managed to fool the Academy last year into awarding him and his film The King's Speech over David Fincher and The Social Network. With such wind at his back, the still fairly inexperienced director is being given just enough rope to hang himself in the form a big movie musical."
ed note: Things I never knew --- Anthony Perkins starred as Javert in the 1978 movie version. You can buy and watch at Amazon instant Video
The Examiner: Details on Superman logo and Krypton for Man of Steel - Thanks, Caliope
Local Smile: Top Ten must see movies for 2012 - Thanks, Caliope
Mark W is also scheduled to be on Jimmy Fallon and Live with Kelly today. Thanks, Allison
Collider: Thanks, Eileen -- Universal has released the official synposis for the new feature adaptation of Les Miserable, with Hugh Jackman, Russell Crowe, Anne Hathaway, and Eddie Redmayne confirmed to star. Here's the thrust of it:
Set against the backdrop of 19th-century France, Les Misérables tells an enthralling story of broken dreams and unrequited love, passion, sacrifice and redemption–a timeless testament to the survival of the human spirit. Jackman plays ex-prisoner Jean Valjean, hunted for decades by the ruthless policeman Javert (Crowe) after he breaks parole. When Valjean agrees to care for factory worker Fantine's (Hathaway) young daughter, Cosette, their lives change forever.
January 8
From Eileen J at Leaves of Russell Crowe: Russell "Walks Off The Earth"
Note: Mark Wahlberg will be on Dave Letterman tomorrow (Monday). Maybe he will mention Broken City.
The Times UK - Turbulent life, and times of scandalous Cochrane - Thanks, Amelie
Related From Lynda: Two cute videos from last night's hockey game. First, Alan Doyle and Allan Hawco chat about the January 11th season-premiere episode of Republic Of Doyle (clip begins with Russell's 2004 presentation at the NHL Awards, the night he met Alan --- Then Alan opens the game with a great rendition of not just one, but two National Anthems (Also thanks to JR Suva)
From Sheri I found a link to watch The Republic of Doyle Seasons 1 and 2 on, and it worked. They have Season 3 scheduled, but I don't know if it will be live or after the fact. Either way, folks can watch. I think I shall catch up on Seasons 1 and 2, it looks like a fabbo show. Take care, and as always, thank you for all your hard work and love into such an outstanding site for us to peruse! Cheers! Republic of Doyle

January 6
Film Related: I Watch Stuff: C is for 'Cool Runnings', Naturally: Illustrated Film Alphabets (Where is Gladiator?)
The Telegram: Star Power: Crowe's appearance on the show — "probably the single biggest favour he's done for anyone, because every minute of his time is utilized," Hawco said — came about after an informal meeting between Hawco, producer Perry Chafe and Great Big Sea frontman Alan Doyle, who has a recurring role on "Republic of Doyle," and who's been close friends with Crowe for years. "Alan said, 'You know, Russell might come do an episode,' and my immediate thought was, 'You're out of your mind,'" Hawco said. "I was thinking this is not going to happen. Alan wrote him and Perry and I started thinking, and we realized that the only way to make this happen would be to have all four together." The four were Crowe and the actors who played his band of merry men in Ridley Scott's 2010 film "Robin Hood": Doyle, Kevin Durand and Scott Grimes. It didn't take much to get them all on board, but it was a challenge fitting them into the regular storyline, Hawco said. - Thanks, Eileen, Kris C
The Republic of Doyle with Russell as a guest returns January 11 - Kris C
Big steps forward for my little men.Climbed Mt Raewyn,got into the round yard with 6 horses,played touch footy,counted stars,saw midnight!
Amazon instant Video: 3:10 to Yuma is being offered as a 99 cent rental
January 5
From Christine: Interview with Tom Hooper on BBC Radio 4 Front Row, 1.5.2012, about 8 minutes in. Interesting details about Les Miserables- instead of usual blocks of dialogue interspersed with songs, Hooper will be 'dipping in and out' more frequently between speech and music. Also discusses justification of live songs. - Thanks, Christine
BestWeekEverTV:A Few Thoughts On The Les Miserables Movie From A Person Obsessed With Les Miserables
The Toronto Sun: Crowe flies to 'Republic of Doyle' - Thanks, Ellen, Becky - Web Site HERE
MusicMix (EW): Taylor Swift joins 'Les Miserables': Will her star power motivate you to go to the movies? - Thanks, Allison
Cosmicbooknews.com: Superman: The Man of Steel (2013): Rumor: Bradley Cooper Is Lex Luthor
The Huffington Post: 'The Late Late Show With Craig Ferguson': RZA Talks Directing Russell Crowe And Lucy Liu (VIDEO) - Thanks, Eileen
January 4
NY Mag Vulture: Hugh Jackman on the Film Fest He Wants You to Know About, Breaking Broadway Records, and Live-Singing for Les Miz- Thanks, BarbieCat
Broadway World.com: Amanda Seyfried & Taylor Swift Complete LES MISERABLES Film Cast - Thanks, Allison
January 3
Zimbio: Russell Crowe and Family Out and About - Thanks, Caliope
PLoS Blogs - This May Hurt A Bit: Provisions --"...A year and a half later, everything is much better, objectively and subjectively. Though not gone, the auditory disturbances are manageable to the point where they hardly register emotionally. I don't much like talking about it, for reasons better articulated by Russell Crowe's character in A Beautiful Mind: "I still see things that are not here. I just choose not to acknowledge them. Like a diet of the mind, I just choose not to indulge certain appetites." - Thanks, Berni
The West.com.au: Snoop, Moby touch down in Perth -- He told The West Australian he plans to meet actor Russell Crowe upon his visit to Australia after the pair became unlikely friends after Crowe wrote to the Immigration Department pleading for them to approve the US visitor's visa application. "I'd like to shout out (to) my homey Russell Crowe and I look forward to kicking it with him . . . when I'm over there," he said. - Thanks, Berni
January 2
From Allison: Craig Ferguson: RZA - this Wednesday, Jan. 4. - also Chelsea Lately - this Wednesday, Jan. 4.

From Mary Anne: We've got the Interview with Diane Sawyer in 2002 up at TRC now - here are the links:

Part 1 - http://thoroughlyrussellcrowe.com/video/ABM/sawyer2002-1.html
Part 2 - http://thoroughlyrussellcrowe.com/video/ABM/sawyer2002-2.html

January 1, 2012 --- Happy New Year
Amazon: Robin Hood-Collector's Box/Steelbook (Germany) - Thanks, Caliope