THE PRODUCTION


Evelyn Waugh's popular 1945 novel had eluded previous efforts to bring it to the motion-picture screen. In the year of its publication, Waugh failed to reach an agreement with MGM, and five years later another deal that would have had Graham Greene as scriptwriter fell through for lack of financing.
In 1977, Granada-TV acquired the rights to the book, with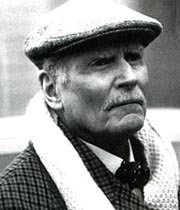 the idea of making it a five-part series; it was John Mortimer's eventual adaptation that extended the production to eleven episodes. At a cost of $9. 9 million, the most expensive British television project up to that time, Brideshead Revisited took four years to reach home screens in the U.K. Filming began in Malta in May 1979, under the direction of Michael Lindsay-Hogg, but was brought to a halt in August, due to an ITV strike. It resumed that October, but Lindsay- Hogg was forced to leave because of other commitments, and Charles Sturridge, a young Waugh specialist, took his place for the remainder of the production, which included locations in Venice, the island of Gozo, and such British locations as Tatton Park in Cheshire and -- at Oxford University -- Herdord College, Wadham College, and Christ Church. And, of course,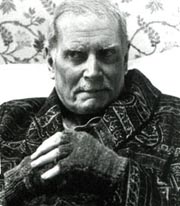 standing in for the mythical estate Waugh called Brideshead, is the magnificent Castle Howard in Yorkshire.
Brideshead Revisited, told in flashback form, follows the wealthy and aristocratic Marchmain family of English Catholics from the early 1920s to the close of World War II. It's all recalled through the personage of Charles Ryder (Jeremy Irons), a Protestant school friend of the family's youngest son, the charming but self-destructive Lord Sebastian Flyte (Anthony Andrews).

A tremendous success, of both critical and popular proportions, on both sides of the Atlantic (the series reached U.S. audiences beginning in january 1982), Brideshead Revisited won an American Emmy for Laurence Olivier's "guest star" appearance in two substantial segments of the mini-series as Lord Marchmain for "Outstanding Supporting Actor in a Limited Series or Special."
Already in his early seventies at the time, Olivier had to range from a man in his late fifties to his middle seventies--and a memorable death scene. Equally deserving of awards were Anthony Andrews as the profligate Sebastian, and Claire Bloom as his coolly self-contained mother, Lady Marchmain.
Information and pictures from The Complete Films of Laurence Olivier - Jerry Vermilye