March 31



NorthJersey.com: SAG actor finds success post-retirement success -- He cashed a check next to Leonardo DiCaprio's infamous scammer character in "Catch Me if You Can." He played a professor consoling Russell Crowe in "A Beautiful Mind." Screen Actors Guild (SAG) member and Rutherford resident Anthony Spaldo went from retired English teacher to a new life on the stage and in film. - Thanks, Steph

People Magazine: Elizabeth Banks Names 'Miracle' Baby Felix - Thanks, Allison
March 30
People on line Poll: Vote for Russell - scroll a bit - Who Should Play Marc Antony to Angelina Jolie's Cleopatra? - Thanks, all

EW Pop Watch - Ridley Scott planning Gertrude Bell movie. Who's pumped to see Scott tackle the biopic genre? - Thanks, Steph

firstshowing.net: Adam McKay is Courting Russell Crowe for Adaptation of 'The Boys' - Also at worst previews - Russell Crowe in Talks for "The Boys" Violent Superhero Film -- Thanks, Caliope
March 29
Off Topic - Idea from The Guardian -- Which book would you pass on to future generations? - Go here to add your choice

The Independent UK: Diary: Roth dismisses wrath of Crowe -- "...Roth, who wrote the script with RZA, seemed keen to dispel the myths surrounding Crowe's alleged anger issues when I spoke to him at the Jameson Empire Awards. "Russell is awesome," Roth insisted. "He's the opposite of what people say about him. I called him Sweetie Pie. I said, 'Russell, I'm going to out you as a really sweet, gentle person.' He said, 'You can do that, Eli, but no one will believe you. They'll all think I threw telephones at you.' He was great. He was wonderful." - Thanks, Steph, Gayle-Lynne, mf139
March 28

If you are having trouble accessing the site, do a refresh and try again. Thanks.

MTV: EXCLUSIVE: 'The Boys' Director Has Met With Russell Crowe For Lead Role - Thanks, Steph

No new news - Still waiting on the LA gig info.....
March 27
From Rebecca: Hello, just to let you know that on OWN tonight at 8:00 EST, Season 25: Behind the Scenes is new, and covers the episodes of Oprah's trip to Australia. Possible Multiple Russell mentions.

Stuff NZ: Former Southlander raises earthquake funds - Among the items up for auction on the night were a Highlanders signed rugby ball, a Crusaders signed Rugby jersey and actor Russell Crowe's cricket shirt he wore in Wellington at the celebrity cricket match two weeks ago, which was signed by the actor, his cousin and former cricketer Martin Crowe and many of the team. McSkimming said Martin Crowe even donated his jock strap, which was he signed along with Russell Crowe and sold for $200. Russell Crowe also donated his Rabbitohs bomber jacket. - Thanks, Steph
March 26
The Mail UK: We gave first love a second chance': Three couples say breaking up with each other was just the beginning (Scroll to bottom of page) - Thanks, Anne from CA

March 25th was 10 years since Russell and the film Gladiator won at the Academy Awards! -- Thanks, Marie

Empire Magazine: New And Improved! 62 Movie Twitterers You Should Follow - Russell is #58 -- Thanks, Schmiddy and Gretchen

The Australian: Greg Inglis back with vengeance - Thanks, Sherezade
March 25
From CGee - Souths Win! -- Good game tonight, everyone contributed and finally the first win of the season. -- Souths 32 Parrametta 18 - Report of the game at Rabbitohs.com.au
March 24
From Jeannine -- There will be a special 10th anniversary screening of "A Beautiful Mind" on April 30th at the Tribeca Film Festival NYC with director Ron Howard, screenwriter Akiva Goldsman, author Sylvia Nasar, and two mathematicians discussing afterwards the portrayal of the mathematical mind on screen. This is the announcement from the Tribeca Film Festival about the 10th anniversary screening of ABM with all these great folks. Wouldn't it be nice if Russell were there too?

From kaspi: Russell is listed at #24 of 38 Bodies of Work: 38 Unforgettable Nude Scenes. They show two stills from Hammers.

Video interview -- Russell Crowe Helping Christchurch Out - Thanks, Caliope
March 23
The Wrap: Rick Yune Stars With Russell Crowe in Eli Roth's 'Man With an Iron Fist - Thanks, Sherezade

Facebook: Christchurch Earthquake Appeal Tomorrow Starts Here - Thanks, Steph - Russell Crowe Christchurch Earthquake Appeal (YouTube) - Thanks, Schmiddy

From Mike A -- ABC and Peoples magazine picked Gladiator as the 5th best action film of all time.
March 22
Need to redo the poll....Most of you wanted Russell to make another film
March 21 (Goodbye Big Love)
Deadline Hollywood: (This would be great for Russell) - Fox 2000, Peter Chernin Acquire Gold Rush Tale 'The Floor Of Heaven'

SMH Rugby League: Crowe call fear as plain Inglis searches for understanding -- EVERY time the phone rings or the dressing room door opens, be it at the training ground or game day at the stadium, Greg Inglis is slightly nervous about the voice he will hear. Will it be him? Russell Crowe that is, the man who helped lure Inglis to the club, and the man who will be waiting slightly impatiently for a pay-off from his big-name signing. ''I don't think it'd be too long before he comes in for a little pep talk,'' Inglis said yesterday. - Thanks, Sherezade

Extra TV: 55 Greatest Movie Posters #48: '3:10 to Yuma' (2007) - Thanks, Allison

The article is not about Russell, just someone dodgy who is under investigation and who hoped for a role in a Crowe film -- The SMH: Secret tapes reveal former investigator hoped for film work with Crowe - "THE former assistant director of the NSW Crime Commission Mark Standen was hoping to become a consultant on a Russell Crowe film in which the Hollywood actor played a retired FBI director, a jury has heard." - Thanks, Gayle-Lynne

The SMH: Crowe buys harbourfront home - Thanks, Gayle-Lynne

"The Next Three Days" is number one in DVD rental according to the NY Times today. Thanks, Jeannine

From Tamara: I've added a new The Next Three Days section to The Day Job (http://thoroughlyrussellcrowe.com/dayjob/ ) at TRC. Scroll down to see new pages with many videos and biggie photos from the set, press and premieres.


Mother´s Cross Doyle & Crowe YouTube - Thanks, Caliope

And also from Caliope, this one: http://www.robinhoodbreaks.com/ - "Welcome to Robin Hood Breaks, inspired by our own Nottingham Legend, Robin Hood and rekindled by the 2010 Russell Crowe Robin Hood movie, this website contains all you need to know about family weekend breaks and summer holidays in Nottinghamshire."
March 20 - Happy Spring
Fox Sports: Souths lose to Dogs - Thanks, CGee
March 19
Off Topic - Another good cause to support - Save PBS page on Facebook

Off Topic: If you enjoyed Downton Abbey, here is an hysterical parody done for Comic Relief - Uptown Downstairs Abbey Part One - Red Nose Day 2011 - BBC Comic Relief Night -- Part Two
March 18
travelweekly.co.uk: Blockbuster boost for UK tourism -- The Robin Hood blockbuster starring Russell Crowe played a significant part in a 5.5% rise in visitors to the region of Nottingham - up to 500,000, according to the tourism agency. - Thanks, Steph


NY Times: An obit, music and Oz related - Owsley Stanley, Artisan of Acid, Is Dead at 76
March 17 - Happy St Patrick's Day - The Easter Uprising Proclamation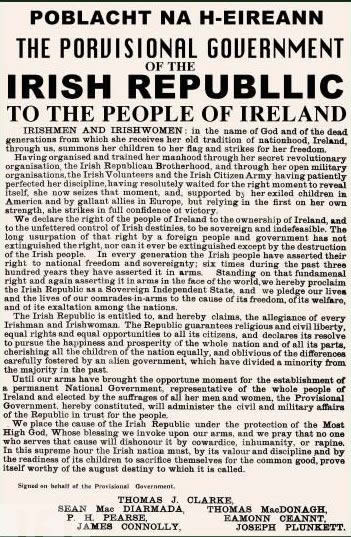 From Allison: Regis & Kelly will rebroadcast an appearance by Russell next Tuesday, March 22

From Wendy: "I have a new video. I usually make RC videos, but this time around, I featured Scott Grime's song "Young and Wise" for a photo collection dedicated to the people of Japan. I know this is not strictly related to Russell or his career, but I am trying to advertise the project to remind people to help out. Actually, I think it was through your site that I learned Scott is also a musician and so that's why I started to listen to his music. And of course, I fell in love with this song."
March 16
Stuff.co.nz: Stars cut capers to benefit Christchurch - Thanks, Caliope

You may comment on The Atlantic State Of Play article HERE at the Crowe News Blog

From Twitter CBCNL: "Look who answered SJ Morning Show call for tunes for St. Pat's Day show! RT @russellcrowe: @CBCNL The night Paddy Murphy Died by GBS." - (You Tube link)

The Times of India: Rakhi won't kiss Russell Crowe - Thanks, Kris C
March 15
From Judy: The TVNZ Christchurch interview is available as a free download on iTunes under "Podcasts". Search for Russell and it is the latest entry 3-13-11 under "Podcasts". Much better quality than the online version

The Atlantic: 'State of Play': When an American Remake of a British Hit Fails
March 14
Video of Russell in Christchurch - [Best wishes to his dad] - Thanks, Maria

Flickr: Russell Crowe & Martin Crowe -- 20/20 match, arranged by former New Zealand Captain Stephen Fleming, of former NZ international players to raise funds for victums of the Christchurch Earthquake. $500,000 was raised with the attendance of 10,000 Wellingtonians - Thanks, Steph

Stuff nz: Crowe lands in Christchurch - More than $500,000 was raised at yesterday's celebrity-filled game, with $130,000 in gate takings alone. Crowe said yesterday he wanted to see the city where his father and uncles were born. "It's very disheartening. I worked down there in 1986 I think, I was in a theatre tour at the Theatre Royal and the ceiling's now fallen in. It's very sad." - Thanks, Steph
March 13
Zimbio: Russell at the Christchurch Charity Twenty20 Match - Thanks, Steph -- More images here at the NZ Herald - Thanks, CGee

NZ Herald: Key smashes Warne in quake charity match -- The crowd was reminded of the serious reason they were there as they, along with the teams stood for a minute of silence for quake-hit Christchurch and for the victims of Japan's massive quake and tsunami, which struck on Friday. - Thanks, Steph
March 12 - Daylight savings time tonight
Aid for Japan: you can text a $10 donation to the Red Cross be texting 90999 with REDCROSS in the message

theroar.com.au: Rabbitohs: same people making the same wrong decisions -- For all of the positives Russell Crowe seems to have brought to the club, his continued trust in the powers that be to deliver a 21st premiership is harming the club. - Thanks, Kris C
March 11
March 9
HiDef Digest: Top 5/Bottom 5: Russell Crowe [films] - Thanks, Kris C

A tease from Russell:

Venues and specific dates will be announced 8 weeks out.
You have all the parameters I can give you right now.
LA between 23rd and 29th of May.
One venue might start with a V, another could start with an L, and you might find one starts with an R.

Wellington Scoop: Prime Minister to face Shane Warne at sold-out Basin fund-raiser on Sunday - Thanks, Caliope

Sky News au: Crowe coaches Warnie in celeb cricket - Thanks, Caliope, Steph
March 8

Giving up Russell for Lent? Not on your life! [Thanks for the reminder, Jackie]

Jo A's experience as an extra on The Next Three Days - At Libriscrowe

The Next Three Days Now Available on Time Warner Cable Movies On Demand

The Pittsburgh Tribune Review: DVD reviews: Pittsburgh is best part of 'Next Three Days'

I have put the information below on the Crowe News Blog, if you care to comment on it

Russell at Twitter: I'm going to try to put venue info on www.murphsplace.com first -[Thanks, RC!]
Here is some information from Russell on the tour:
Hey Mary,
So what I can tell you is that the shows will be between the 23rd and 29th. That means that we could do a show on any of those nights.The night we are most unlikely to be doing a show is the 26th.
Venues range from 230 people to 500 .
We will be taking a Crowe and Doyle songbook attitude to the shows with a heavy leaning toward new songs, however Alan and I are well aware that a show is a show and we will endeavor to make it entertaining.
There will be guests. This isn't a band show, though there will be recognizable faces. For the most part expect guitar,mandolin,piano,singing and telling stories. We will have a gear or two or three to step up when the time feels right - RC

The Screening Room ca: On DVD this Week: 'Jackass 3D', 'The Next Three Days', 'Morning Glory', and 'Inside Job'
March 7
Russell trailers and videos on YouTube

Trade Me - What Kiwis buy and sell: Fill the Basin for Christchurch -- 12th Man (or Woman) - Canterbury Invitation XI -- Be coached by a Gladiator, led by a legend and contribute to a good cause.
March 6
Stuff NZ: Stars come out to play in charity match - Thanks, Steph
March 5
@russellcrowe Russell Crowe For those that are interested I should be able to send out details for May very soon. Shows are LA only 23rd to 29th.Small venues. [ed note: I have also put this news on the Crowe News Blog if you care to comment]

History.com: Special Presentation: The Real Robin Hood DVD - Thaks, Caliope
March 4

The Dominion Post: Russell Crowe to star in Christchurch quake match - He's been a gladiator and a maths genius, now Russell Crowe is about to be cast in a new role – as a cricket coach. The Kiwi-born movie star will coach the Canterbury Invitation XI in cricket's earthquake charity match at the Basin Reserve next Sunday. The fundraiser is the brainchild of Stephen Fleming and a day after nabbing Shane Warne to play, the former New Zealand captain has now hooked Crowe. "I asked him to play but he wasn't overly keen on that," Fleming said. "But he was happy to coach. He said to me `I'll sit there and look self-important, I do that well'." -- Thanks, Tamara, Kris C

complex.com: RZA's Final Cast For "The Man With The Iron Fist" Revealed - Thanks, Kris C [ed note: Thanks to Russell, we know more about his character than this article does!]

Fishbowl DC: Rather: 'News is a Crude Art Form' Former CBS News anchor Dan Rather was the guest this week's of Reel Journalism's Nick Clooney at the Newseum. There's typically a screening and a high-profile guest. The featured film was "The Insider" starring Russell Crowe and Al Pacino. - Thanks, Kris C

UK Press Association: Damon favourite to play Assange - Matt Damon is the bookies' favourite to play WikiLeaks founder Julian Assange in a new movie.The Bourne star and Russell Crowe, who grew up in Australia, are said to be frontrunners for the role, with odds of 6-1, followed by Leonardo DiCaprio, Jude Law, Michael Sheen and Chris Cooper. - Thanks, Kris C

Related: Scott Free Speaks 'Pigeon English' (Deadline.com)
March 3
eleven.com.au: Craig Ferguson Q&A: he wants to jam with Russell Crowe - Thanks, Judy

Creative Screenwriters Magazine: 3:10 To Yuma Q&A Senior Editor Jeff Goldsmith interviews co-writers Michael Brandt and Derek Haas about 3:10 To Yuma - Download my podcast here - Thanks, Judy

Yahoo Movies: The Academy got it wrong -- LA Confidential should have been chosen Best Picture over Titanic. - Thanks, Marie
March 2
The Next Three Days : DVD Talk Review of the DVD Video - Thanks, Steph
March 1
TRC: From Tamara: The March calendar has been updated.

From Ellen: I thought you'd enjoy this piece of trivia, if you weren't already aware of it. Jesse Eisenberg, who played Mark Zuckerberg in The Social Network is the older brother of Hallie Kate Eisenberg who played one of Russell's daughters in The Insider. She was the little girl with the dark curly hair and had also been in Pepsi commercials. I got a kick out of that when I realized that and looked it up to make sure. The old Six Degrees of Separation.

Related: NY Magazine The Vulture: Guy Pearce on Batman, Being Offered Daredevil, and Avoiding Terrible Scripts
February 28
Knoxnews.com: Creating typefaces began as a hobby for font designers --- Perhaps, the coolest use of his fonts was when Aviano was used for the title of the 2010 "Robin Hood." "There's nothing like seeing your font up there next to Russell Crowe," Dooley said. - Thanks, Caliope

The Trailer for The Crossing - Thanks, Caliope