November 30
Encore Magazine au: High summit of cinema? -- More than a decade after the controversial film's release, Bob Ellis considers whether Geoffrey Wright's Romper Stomper, starring Russell Crowe, has stood the test of time. - Thanks, Cindy
IndieWire - The playlist: Taylor Swift, Lea Michele, Scarlett Johansson & Evan Rachel Wood In The Mix To Play Eponine In 'Les Miserables'
November 29
[Related] DIY Film: Jared Harris Joins Spielberg's Lincoln -- British actor Jared Harris has joined the cast of Steven Spielberg's Lincoln. The Civil War drama stars Daniel Day Lewis as US President Abraham Lincoln, chronicling his attempts to end the war. Variety report Harris will play Civil War commander and future president Ulysses S. Grant, who led the Union armies in battle against the Confederate States. Fringe and Mad Men star Harris, son of legendary actor Richard, joins a mammoth ensemble cast that includes Sally Field, Joseph Gordon-Levitt, Tommy Lee Jones, James Spader, John Hawkes, Michael Stuhlbarg, David Strathairn, Walton Goggins, David Oyelowo, Tim Blake Nelson, Bruce McGill, Jackie Earle Haley and Lee Pace.
November 28
[ed note: Great news! Coach is joining the cast] Coming Soon: Kyle Chandler Moves to Broken City - Thanks, Ellen
Belfast Telegraph (Tongue in cheek) - Shannon: I hope Crowe's recovered! - Thanks, Steph
Collider: Jamie Chung Talks Quentin Tarantino-produced Kung Fu Movie THE MAN WITH THE IRON FISTS Directed by RZA -- "...It's definitely a delicacy. It's still fun and awesome and Russell Crowe's doing some crazy things that you would never think you'd see him do […] and I think it may come out in August." - Thanks, Steph
azdailysun.com: Curtis Hanson's 'L.A. Confidential' one terrific film - Thanks, Caliope
Warrington Guardian UK: Warrington Wolves' pre-season tour of Australia to be sponsored by Emirates -- Starting on January 7, the ground-breaking tour will see the club complete their preparations for the forthcoming 2012 Super League season, capped off with a warm-up match against Russell Crowe's South Sydney Rabbitohs at Redfern Oval.
November 25
Marketwatch.com: Strap Yourself in as ARCTIC AIR Lifts CBC Television to New Heights - Leading a 2012 Winter Season of New Blockbusters, Star-Power and Canada's Favourites in Comedy, Drama and Sports -- He's one of the most acclaimed actors of his generation and a Best Actor Academy Award® winner; now Russell Crowe comes to CBC Television to kick off the third season of REPUBLIC OF DOYLE. Crowe joins series star Allan Hawco and the rest of the cast of Newfoundland's most famous crime fighters in the season premiere January 11th (republic of doyle airs wednesdays at 9 p.m./9:30 NT). Season 3 promises another wild round of life on the edge for private investigator Jake Doyle, his father Malachy and the rest of the St. John's crew of characters who have made this action-drama such a runaway hit, averaging over a million viewers an episode. - Thanks, Allison
The Wall Street Journal: Hollywood's New Kick -- Russell Crowe recently finished shooting "The Man With the Iron Fists" in Shanghai with Lucy Liu. The gory kung fu extravaganza was co-scripted by Eli Roth and musician RZA, who directed it. It's a blend of classic kung fu moviemaking with Hollywood storytelling," says RZA, whose rap group Wu-Tang Clan got its name from his lifelong fanaticism for vintage kung fu flick - Thanks, Allison"
November 24 - Happy Thanksgiving!
The official lyrics for "Ladies Lounge" will be available when the song is released. (See yesterday)
Director Related - Deadline.com - Michael Apted To Finish Surf Movie For Curtis Hanson
November 23
From Lynda: YouTube: Alan Doyle, Director: Alan is directing/recording a video for St. John's performers ENNIS (http://www.ennismusic.com/) as they sing a song Alan and Russell co-wrote ("Ladies Lounge"), all while Alan himself is being filmed for his own February-release Solo Album Project. Filming is taking place at The Duke, of course, the pub made famous by "The Republic Of Doyle" CBC-TV show that both Alan and Russell will be guesting on come January.
The Press Association: Mackintosh: Les Miserables for 2013 - Thanks, Steph
The Salt Lake Tribune: In IndieWire's Shadow and Act blog, writer Tambay lists 10 films with African-American cast members or black themes that could end up in Park City in January. The biggest title on Tambay's prediction list is "The Man With The Iron Fists," the directorial debut of actor/hip-hop artist RZA. It stars RZA, Russell Crowe and Pam Grier, and includes Quentin Tarantino and Eli Roth as producers. - Thanks, Caliope
November 22
From Teresa: "There is a blurb about Russell in this week's People Mag, in the article on Sexiest Man Alive and other sexy guys. He's in the section about guys who were once slim and sexy, lost the slimness for awhile, but have regained their appeal. If I can find a link, I'll send it to you. They have 3 pix of RC - one from 2000, one from his M & C days, and a recent one showing his weight loss."
November 21
Comic Book News: Man of Steel Page for new news and all info - Thanks, Allison
Off Topic: For Thanksgiving - a poem by Mary Mackey
November 20
You Tube: Fairly new interview with Russell (before Tenny was born. Dani was pregnant with Tenny) by Paul Holmes - Thanks, lookingf1 [RC considers Elvis Costello's Alison the best love song ever]
November 18
The Province: The Quick and the Dead: Canucks and the Shootout - Thanks, Allison
Monsters & Critics: Justin Chambers (Alex in Grey's Anatomy) has joined the cast of the Twentieth Century Fox political thriller "Broken City." - Thanks, Allison -[Jeffrey Wright also cast (as the Police Commissioner) according to Variety - "Justin Chambers, James Ransone and Griffin Dunne recently joined the cast, which includes Catherine Zeta-Jones, Barry Pepper and Alona Tal."]
Bowery Boogie.com: "Broken City" to Film on the Lower East Side Sunday - Thanks, Allison [Anybody in the area, drop a report]
The National Ledger: Mark Wahlberg and Ben Stiller Auction Themselves for Foster Children's Charity -- "Wahlberg fans can bid for the chance to meet their movie idol on the set of upcoming flick Broken City, in New York, to raise funds for The Felix Organization. The winning bidder will get an insider's look at the making of the Alan Hughes-directed film, which also stars Russell Crowe and Catherine Zeta-Jones, as well as the chance to have photos snapped with the star." - Thanks, Allison
November 17
Imnotobsessed.com: Russell Crowe Cycles Around LA - Thanks, Caliope
comicbookmovie.com contributor: Possible Budget for Man of Steel Revealed? - Thanks, Caliope
November 16
From Lynda: There's a lovely interview with Russell and Alan from the recording studio in Vancouver to be found (for free) on iTunes. Search "Tasting Room Radio" in iTunes and it's the November 16th segment (26.02 duration). Russell and Alan begin at 6 minutes in.
The Guardian: Man sues makers of Russell Crowe film over use of his image - Bilal Ahmed of Oregon files lawsuit against film-makers for using his likeness in scene showing wanted terrorists - Thanks, Gayle-Lynne
/Film: Warner Bros. Rumored To Be Searching For 'Man of Steel' Sequel Writers - One site is reporting executives are so happy with the results, they've put together a list of writers to tackle a sequel.
November 14
Celebrity Gossip Net: Catherine Zeta-Jones Kicks Off "Broken City - Thanks, Allison
Zimbio: Russell out in LA (looking fit) - Thanks, Caliope
November 13
The Examiner: Julian Richings joins cast of Man of Steel on Krypton - Thanks, Steph
From Caliope: Alan Doyle vid, Mother's Cross Cantus Vocum Chamber
FRom Judy: Good words about Russell in a review of "Virtuosity"
November 12
Movie Web: Les Miserables Casting Announcement Seeks Singers and Dancers (in the UK)
From Susanna: I'm sending you the result of a class activity I did with a group of students. They had to think of someone famous and write down a list of clues to help their classmates guess the identity of this person, using a conditional sentence as in "If he were...., he would be". This is what one of them wrote to describe Russell
If he was a policeman, he would fight American gangsters
If he practised a sport, he'd be a boxer
If he had to read a fairy tale to his kids, he would read "Cinderella"
If his wife was in prison, he'd do his best to free her
If one of his sons was kidnapped, he'd want a proof of life
If he lived in Provence, he would be a wine maker
If he lived in London, he'd be a broker
If he was a mathematician, he'd win the Nobel Prize
If he became a legend, he would have to fight a sheriff in England
If he lived in the past, he'd live in Rome
If he lived in Rome, he'd die in the Colosseum
If he was a gladiator, he'd be the best and his name would be Maximus
Comingsoon.net: Barry Pepper Takes Two -- Actor Barry Pepper, last seen in the Coen Bros' Western True Grit and soon to join Johnny Depp in The Lone Ranger has signed onto two non-Westerns shooting in Louisiana, Allen Hughes' Broken City and Summit Entertainment's action-thriller Snitch. - Thanks, Steph
YouTube: Oscar 2000 • What The Stars Are Thinking About - [Glad Billy's back this year. He is a funny man] - Thanks, Caliope
November 11
From Lynda: A great photo of Alan, (co-producer!) Russell, and producer/mixing engineer Mike Fraser, from Mike's Twitter page
And let's not forget the film Russell wanted to make about Aussie Soldiers in WW2 - The Long Green Shore
My Mother's War - In memory of all veterans of all wars. May peace reign. - More to read for Veteran's Day - Dan Barry in the NY Times on Ernie Pyle - Acclaimed film about war correspondent Pyle, who was killed in a WW2 battle before the film was released - The Story of G.I. Joe - Two recommended books about the First World War - The Beauty and The Sorrow (new) by Peter Englund [Review at the NY Times] and The Great War and Modern Memory by Paul Fussell (Both are available as Kindle editions)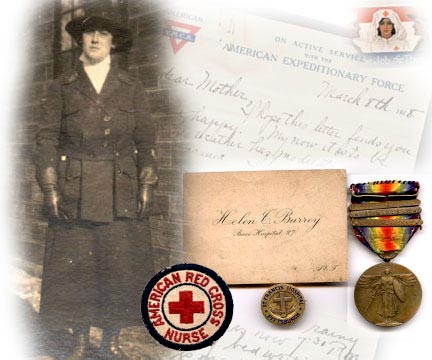 November 10
Examiner.com: Broken City Set Photos (only Wahlberg, no Russell) - Thanks, Allison
November 9
The Wrap: Man Sues Lionsgate, Claims Russell Crowe Film Made Him Change Hairstyle
NY Times (BOL Related) - Great review for Leonardo in J Edgar - Finding the Humanity in the F.B.I.'s Feared Enforcer
Keith's birthday is 11/11/11. Send him your wishes in the comments section to this page
November 8
/film: Akiva Goldsman Looking to Tom Hiddleston, Benjamin Walker and Russell Crowe for 'Winter's Tale' -- THR says that Russell Crowe, nominated for an Oscar in the Goldsman-penned A Beautiful Mind, is loosely attached to play the villain of the film. That would be Pearly Soames, leader of a criminal gang called the Short Tails. - Thanks, Ellen -- [From Wikipedia: "...There he first becomes a mechanic and then is forced to become a burglar in a gang called the Short Tails. He soon makes a mortal enemy of their leader, Pearly Soames, and is constantly on the run from the gang. Early one winter morning Peter is on the brink of being captured and killed by the gang when he is rescued by a mysterious white horse, who becomes his guardian."] - Audio Book at i Tunes
From barbiecat: mary, this link is for the whole interview with Henry Cavil on Leno... in the first video, he talks about meeting Russell years ago... nice story, reflecting well on Russell as well as his prodigious memory for people.
From CGee: Here's an article (from the Montreal Gazette - Russell Crowe in Vancouver: Acting, singing, watching an Als game) that gives a general summery with some history of what Russell has been up to recently and in Vancouver. No real new information just overall perspective.
Deadline Hollywood: Henry Cavill Talks New 'Superman' On Leno - [mentions Russell] - Thanks, barbiecat
November 7
yesterday 90 min walk to the studio and back
@alanthomasdoyle
solo album coming together.
Lions 43 Als 1 — From the Stands Thanks, Allison
Maroondah Weekly: Another D-Day looms for besieged Bunnies - Thanks, Allison
November 6
From Barbiecat: Mary, Russell tweeted that he attended a football game in Vancouver. I found a newspaper article about the game.
From Nora: Oz Related -- The 2011 film "Mad Bastards" directed by Brendan Fletcher, who also directed TOFOG's "Texas", was just shown in the U.S. on the Sundance Channel, without getting a theatrical release since the Sundance Film Festival earlier this year. (Films usually repeat sometime on the channel.) Beautiful film! With wonderful (mostly) nonprofessional cast, terrific music by Alex Lloyd and aboriginal band The Pigram Brothers (soundtrack available on iTunes), and lovely scenery of The Kimberley in Western Australia (where, someday, "Dirt Music" should be filmed). Sundance Channel Schedule: Will be shown on November 17 at 7 PM and on November 18 at 4 AM
November 5
Don't forget to turn back your clocks!!!
Comingsoon.net via The Hollywood Reporter: Russell Crowe to Go Rogue for Winter's Tale? - Book by Mark Helprin - "...Though he thinks the house is empty, the daughter of the house is home. Thus begins the love between Peter Lake, a middle-aged Irish burglar, and Beverly Penn, a young girl, who is dying." - Thanks, Ellen, Steph
From Judy: AMC blog on "The Next Three Days" along with a video interview with Russell and Paul Haggis - Opening Night - Writing and Directing a Thriller No Longer on Paul Haggis's To-do List
Also from Judy: Russell's page on the Video Detective website --- AMC's "Story Notes on the Quick and the Dead"
From Avril: Bunnies fans who read your page might like to know that at today's Four Nations NRL match between England and Australia at Wembley, we could see fans in the stadium's audience dressed in Souths gear!! RC will be pleased to see his team's colours on national television (BBC1). [On now at 11:45 EST]
November 4
YouTube: Russell Crowe & Danielle Spencer - Thanks, Bernie
NY Times review of Tower Heist by A.O. Scott: [Not sure about this reference] If this is a Robin Hood story, it is more in the manner of Daffy Duck than Errol Flynn (or, heaven help us, Russell Crowe).
Crowe films to watch instantly at Amazon -- And TV interviews etc - And Russell-related at Kindle Books
November 3
LA Times: Watches ready for their closeup - "...In the 2003 film "Master and Commander," starring Russell Crowe, Harlocker contacted Breguet to duplicate a watch that the company had made in the 1700s to use in the film. "They took it on as a challenge and delivered a magnificent pocket watch absolutely authentic to the period at no charge to us," he said. "What did they get out of it? Well, 100 million people saw that movie and saw Russell using it. It is a strong association." - Thanks, Bernie
The Futon Critic: BBC America's Dramaville Presents Award-Winning Conspiracy Thriller "State of Play" in December -- The six-part series lead to the feature film version starring Russell Crowe, Ben Affleck and Helen Mirren.
Carroll Gardens Patch [that's Brooklyn, folks]: Mark Wahlberg/ Russell Crowe Flick "Broken City" Films on Kane - Thanks, Caliope
November 2
Adexchanger.com: Proof: Framing The Viewable Impression -- In the 1991 Australian film Proof, Hugo Weaving plays a blind photographer named Martin, who must rely on his other senses to determine how the world around him appears. In the film, he hires a trusted third party, Andy (played by Russell Crowe), to describe for him the contents of his own photographs so he can have "proof" that what he experienced was actually there. - Thanks, Bernie
Russell at Twitter:
@EmilyQute
I did three commercials as a young actor. Coke,State Bank & an AIDS awareness one. I've never done an endorsement commercial .
Yahoo News: Redmayne sings for Les Miserables - Thanks, Caliope, Allison
November 1
Alan's From the Road - "...Back to Vancouver on the Sunday to record some stuff with Russell. Hoping to put a couple of the Crowe/Doyle Songbook tunes on my Solo CD. Not totally sure which ones yet, as we may write a new one between now and then. Again, you never know." - Thanks, Lily
GQ UK:TV Pick: Master & Commander - Thanks, Bernie
Comicbookmovie.com: WB/DC Extend Deal With Mattel; Will Develop Toys For TDKR, Man Of Steel And More! (Jor-El action figure?????) - Thanks, Cindy
Southern Courier: Fighting Fear Preview and Q&A: FIGHTING FEAR is the second feature documentary by exciting, young 28 year old Australian filmmaker Macario De Souza, whose debut feature documentary BRA BOYS became the highest grossing Australian documentary of all time and was narrated by Oscar-winning actor Russell Crowe.
***On Location Vacations: Mark Wahlberg begins filming 'Broken City' in NYC this week - Thanks, Steph
Time Magazine - Russell Through The Years - Thanks, Bernie