REDISCOVERING AMERICA'S CINDERELLA MAN: How The Story Of Braddock Found Its Way Into The Hearts Of Filmmakers…and Two Actors

Jim Braddock rose from obscurity to become a household hero in the 1930s, but by the end of the century, his story of remarkable courage and devotion had nearly been lost. Yet for those working in the world of sports and sports journalism, particularly boxing, the legend he created continued to win fans and devotees among many who happened upon the archival press coverage of the fighter and his rise-to-fame matches.
Longtime sports and boxing fan Cliff Hollingsworth was one of those touched by Braddock's story and felt the man's driving battle to provide for his family (and unanticipated fame that resulted from his upset matches) was a great tale deserving of a big screen adaptation. Beyond the simple sports victory lay a larger tale of personal triumphs that become the stuff of dreams.

"The journey began in 1994 when I happened to think about Jim Braddock and his incredible rags-to-riches story and I thought what a great movie that would make," remembers Hollingsworth. "I was already familiar with the story. As a longtime boxing fan, I'd read about all of the former heavyweight champions and Jim Braddock has always been my favorite."

Through a fortuitous turn of events, Hollingsworth was able to contact one of Braddock's nephews, who put him in touch with Braddock's two sons, Jay and Howard; they then agreed to cooperate with the writer. In subsequent meetings, the Braddock sons shared stories of their famous father and later, an initial draft of the script met with the family's approval.

"The Jim Braddock story is unusual in more ways than one," observes Hollingsworth. "He inspired the nation in 1935 and was a national hero, yet he became a largely forgotten figure. Jay told me of how he would mention that his father was once the heavyweight champion of the world and usually the person would never have heard of Jim Braddock—that was very frustrating for him. It's my hope that this forgotten hero will be remembered once again."

Another longtime boxing fan who became committed to telling Braddock's story once he heard the gripping details of the boxer's transformation into the Cinderella Man was actor Russell Crowe. Crowe was so deeply moved by Braddock's journey—from a man on the street trying to keep his beloved family from the clutches of poverty to an invincible sports champion and hero of the common person—that he devoted himself to bringing it to the screen.

Crowe saw Braddock as unique among movie heroes in that he wasn't fighting for a cause or for fame or even for personal victory so much as he was just doing everything in his power to take care of those he loved. It was this "ordinariness" that had made Braddock such a Cinderella Man – crowd-pleasing hero in the 1930s and Crowe felt today's audiences would be equally riveted by what the athlete had achieved in the name of simply being a husband and a father.

"For me, Cinderella Man is the story of how one family survived the Depression," says Crowe, whose earlier portrait of a Roman general turned arena fighter in Ridley Scott's Gladiator won the Academy Award® for Best Actor. "Braddock went on with his life after boxing, bringing up his family, working for a living, loving his wife and watching his children grow and his grandchildren born and in 1974, dying in the house he bought with the winnings from that fight way back in 1935. I took his legacy to heart. I wanted people to hear this true American story."

Crowe continued to be fascinated by Braddock over the next few years. Then came A Beautiful Mind, in which Crowe starred as the genius Nobel Prize winner John Forbes Nash, Jr., in a story about both the fragility and the triumphs of the human spirit. That film, which went on to win the Oscars® for Best Picture and Best Director, among others, was directed by Ron Howard and produced by Brian Grazer and Howard.

After Crowe and Howard got to know each other better while working on A Beautiful Mind, Crowe gave Ron a copy of the script…and the director, who had long been interested in a film set during the Great Depression, also felt that the Jim Braddock story addressed a lot of the themes that continue to resonate with him. Like Crowe, Howard was intrigued not only by Braddock's comeback-of-all-sports-comebacks, but even more so by his place in the pantheon of folk heroes who seem to reveal something vital about America's national character.

With films that include A Beautiful Mind, Apollo 13, Backdraft, Parenthood, The Paper, Cocoon, Far and Away and the recent The Missing—films that traverse a broad array of subjects ranging from the mysteries of genius to the courage of space travel, from family chaos to the dark days of the Western frontier—Howard has come at the American experience from any number of different angles. He regularly and deftly jumps from genre to genre. But throughout his career he has always been an American classicist, drawn to exploring the core elements of the American temperament: individualism, heroism, family bonds, devotion to ideals, strength of spirit and the powerful allure (and sometimes heartbreaking realities) of the American Dream. All of these seemed to be at work in Jim Braddock's story.

"I am always most interested in taking audiences and placing them directly into fresh situations, whether it's going deep inside the mind of a mathematician or face-to-face with araging fire or becoming completely weightless in a space capsule," explains Howard. "This film gave me a chance not only to get into the 1930s boxing ring, but also to take audiences on a ride with a man whose life quite suddenly changed from a nightmare of pure survival into a fairy tale of the most inspiring proportions. Jim Braddock went through an amazing transformation in front of the world. That was something really interesting to me. Because as moving and inspiring as Jim Braddock's story is on the outside, it's only when you get on the inside—inside his love for his wife and the simple desire to take care of his family that he shared with so many people—that you see the real basis for his courage which makes his story so powerful and enduringly relevant."

The filmmaker also saw a grander theme illuminated in the simple quest of Braddock— one that has figured heavily in his previous screen stories. He continues, "There is something inherently tough about Americans. They will not admit defeat. Failure is not an option. The astronauts [of Apollo 13] would not give up. John Nash [of A Beautiful Mind] would not give up. And Jim Braddock would not surrender to poverty."

TURNING INTO CINDERELLA MAN: How Russell Crowe Approached the Role of a Quiet Man Who Became an Unwitting Hero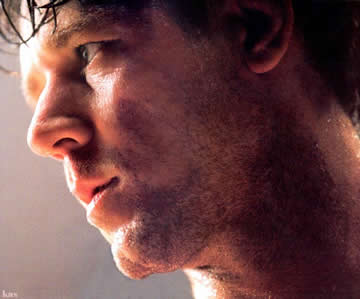 In addition to the research and preparation for embodying the character of Braddock, Crowe would need to undergo a great deal of physical training to portray a man who possessed not only the courage but the physical prowess and pugilistic skills to take on the greatest fighters of his time. Crowe began the process by immersing himself in the archives of photographs and film reels that still exist of Braddock in his fighting heyday. He spent hours meticulously analyzing the fighter's every movement and facial expression in the ring, dissecting his character's uncanny drive and persistence from the outside in. At the same time, Crowe also began to study the art of boxing—the sport known as "the sweet science" for its multifaceted mix of grace, grit and strategy—with trainer Angelo Dundee, who for 21 years trained the greatest champion of them all, Muhammad Ali. The next task was to whip Crowe into the highly conditioned shape of a hungry pro boxer. But because Crowe was devoted to absolute authenticity, he didn't want to use today's far more sophisticated training methods; rather, he wanted to use the same bare-bones methods Jim Braddock would have used. From research, Crowe learned that boxers in the 1930s rarely trained with weights, giving them a less cut physique than current boxers, so his program studiously avoided pumping iron. Instead, the emphasis was put on cardio and endless days and nights of sparring, sparring and more sparring in the ring—which eventually transformed the actor from 228 pounds of Master and Commander's Captain Jack Aubrey to Braddock's fighting weight of 178.

Taking advantage of the actor's natural athleticism, Dundee brought in trainer Wayne Gordon, himself a former Olympic boxer, to design a regimen that included kayaking, swimming, running, biking, hiking mountains, skipping rope and working a bag – all designed to build a naturally strong (but not overly muscular) body built for power and endurance. Crowe trained with typical intensity, dropping numerous pounds to better emulate Braddock's physique—the physique some said was too light and too battered to ever even hope for a regional win, let alone a heavyweight championship.

To better capture Braddock's unique pugilistic style, Crowe also worked on choreography with Angelo Dundee, who was lucky enough to have witnessed Braddock fight in person on several occasions. The trainer taught Russell to use the left hook that Braddock developed to overcome the weakness of his right hand and even how to carry his body as if he were several inches taller, as Braddock was.

As the details came together, Crowe's complete transformation took Dundee aback. "I think I would have to go so far as to say Russell is Jim Braddock," says the venerable trainer. "I'm amazed the way Russell picked up his mannerisms, his smoothness, the legs, the way he slides, that slip, slide, block, slide, jab—boom! Like Jim, he has just about the greatest left hook I've ever seen. He's got the speed, the rhythm, the determination and especially the will. Best of all, he has learned to think like a fighter. One thing about Braddock is that he was a smart fighter, and Russell uses his noodle just like Braddock did. I do think if he wasn't an actor, Russell could have been a great fighter."

Despite having worked with Crowe before, Ron Howard was also surprised by how Crowe used his physical changes to demonstrate Braddock's transformation as a man. "What Russell has done so well is to let Braddock evolve during the course of the movie—as both a fighter and as a person. Russell draws from what he discerns and then reflects that back in a very detailed way. It's the root of his immense talent. He has great instincts about what makes his character tick and how to express it. The fights needed to be a reflection of Cinderella Man Braddock's character and Russell was able to do that. Once again as an artist he proved himself to be superb."

Adds producer Brian Grazer: "I've simply never seen anyone dedicate themselves to a part with more intensity than Russell Crowe."

Boxing also tends to reveal human frailty, and like Jim Braddock, Crowe was not immune from injury. Just one week before shooting was to begin, Crowe dislocated his shoulder while sparring aggressively. The shoulder would require surgery, necessitating a seven-week delay in production.

Undeterred, Crowe used his recuperation time to devote himself to further refining his footwork and ring craft. He was back in the gym just a week out of the operating room, working to strengthen the injured shoulder back to fighting level. Meanwhile, the production team also used the period to design more complex ring choreography. Ultimately, Crowe saw the delay as a blessing in disguise, providing him, the filmmakers, everyone involved more time to ensure an authentic portrayal.

The accident even gave Crowe new insight into Braddock's inner world, as the boxer himself so often fought while mentally steeling himself against considerable bodily agony. Still, Crowe's injury did make for high tension for the rest of the production. "We were told that Russell could easily re-injure his shoulder, and it wouldn't even take much to do it," recalls Ron Howard. "So we had to constantly find a balance between striving for the best possible take without increasing the chances that Russell could get hurt. It meant that everyone, Russell included, had to bring even more care to his scenes."

More to come...
ABOUT THE CAST

Russell Crowe (Jim Braddock), who was most recently seen as Lucky Jack Aubrey in Peter Weir's historical action/adventure, Master and Commander: The Far Side of the World, has received three consecutive Academy Award® Best Actor nominations for his performance in: The Insider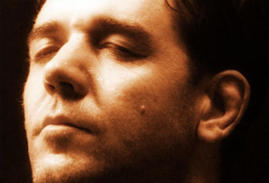 (2000), Gladiator (2001) and A Beautiful Mind (2002). He won the Best Actor Oscar® for his performance as Maximus, the Roman general-turned-gladiator, in Ridley Scott's blockbuster Gladiator. This role also earned him Best Actor honors from several critics' organizations, including the Broadcast Film Critics. In addition, he received nominations from the Hollywood Foreign Press Association, the Screen Actors Guild and BAFTA.

In Ron Howard's A Beautiful Mind, Crowe's masterful portrayal of Nobel Prizewinning John Forbes Nash, Jr. earned him his third Academy Award® nomination and garnered him Best Actor awards from the Golden Globes, Broadcast Film Critics Association, Screen Actors Guild and BAFTA, among other critics groups. Crowe received his first Academy Award® nomination for his work in Michael Mann's non-fiction drama The Insider, as tobacco company whistleblower, Dr. Jeffrey Wigand. He also earned Best Actor Awards from the Los Angeles Film Critics, Broadcast Film Critics, National Society of Film Critics and the National Board of Review and nominations for a Golden Globe Award, a BAFTA Award and a Screen Actors Guild Award.

Before his award-winning acclaim, Crowe made his mark in Curtis Hanson's crime drama, L.A. Confidential, as vice cop Bud White. He later starred in Jay Roach's Mystery, Alaska, and in Taylor Hackford's Proof of Life, opposite Meg Ryan. In 1995 he made his American film debut in the Western The Quick and the Dead, with Gene Hackman and Sharon Stone, and then starred as the cyber-villain Sid 6.7 in
Virtuosity, opposite Denzel Washington. Additional film credits include Heaven's Burning, Breaking Up, Rough Magic, The Sum of Us, For the Moment, Love in Limbo, The Silver Brumby (based on the classic Australian children's novel), The Efficiency Expert and Prisoners of the Sun.

Born in New Zealand, Crowe was raised in Australia where he has also been honored for his work on the screen. He was recognized for three consecutive years by the Australian Film Institute (AFI), beginning in 1991, when he was nominated for Best Actor for The Crossing. The following year, he won the Best Supporting Actor Award for Proof and, in 1992, he received Best Actor Awards from the AFI and the Australian Film Critics for his performance in the controversial Romper Stomper. In 1993, the Seattle Film Festival named Crowe Best Actor for his work in both Romper Stomper and Hammers Over the Anvil.

Crowe currently resides in Australia.

***************************************************
Even as Russell Crowe was pursuing the part of Jim Braddock in the late 1990s, Renée Zellweger had become independently intrigued in the story of Jim's wife, Mae Braddock, whose enduring love and belief famously spurred him on to one of the greatest sports upsets in history. When Crowe found out about Zellweger's interest, he couldn't have been happier. He had always wanted to work with the actress whose recent roles have run the gamut from the criminal harlot of the musical Chicago to her Oscar®-winning turn as the hardscrabble farmer Ruby in Cold Mountain to the iconic modern single woman, the title character of Bridget Jones's Diary.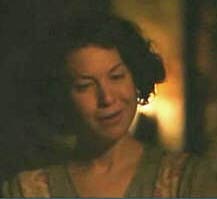 Zellweger found herself drawn to Cinderella Man because she felt the story had a classic American quality that has become all too rare in today's movie world. "It felt almost like a Frank Capra kind of American movie tale," she says, "and I've never done anything like that before. It's a very simple human story that is also deeply moving and sometimes I think that we just don't make movies like that often enough any more."

She was also thrilled to join the team of Crowe, Howard and Grazer and found that she fit right in. "I think what brought us all together is that we all share a similar appreciation of good stories and we all basically make movies for the same reasons," she explains. "It's a personal thing for each of us and that made this movie very meaningful."

Zellweger sought to bring to Mae the inner fire and spunk that was obviously so key in keeping the Braddock family together during the impossibly hard times of the '30s. She says, "She's a spitfire, she loves her husband and is proud of his achievements, she hates seeing him go off and fight, but she is unconditionally supportive."

Most of all, Zellweger sees Mae as central to one of the film's most poignant themes: the mixture of struggles and passion that bind husbands and wives so closely. "My favorite thing about Cinderella Man is that it always comes back to the connection between Jim and Mae," she says. "No matter what challenges they face, they always make it through because of the strength of their relationship. Their love is foundational in helping them through the harsh realities of the times."

To prepare for the role, Zellweger delved into as much research as she could find about the real Braddock family—especially reading through the more than 200 love letters that Jim Braddock wrote to Mae. "It was such a rare opportunity to have this kind of material," she notes. "I felt very blessed to have it because it gave such wonderful insight into the dynamic of their relationship. In reading their letters, it was clear how beautiful their love for one another was and how it carried them through the challenges they faced. A classically moving, inspiring love story."

She continues: "One thing I found especially moving is that the Braddock kids weren't ever fully aware of just how bad things were. Jim and Mae managed to provide this incredible front that everything was okay even though they were just barely surviving. It just reminds you of how lucky we have become. It's hard to imagine how difficult it must have been to sacrifice everything so that your children wouldn't have to go to sleep at night worrying about food and having a roof over their heads."

From watching footage of Mae at press conferences, Zellweger also discerned how painfully camera-shy Mae Braddock became after being thrust into the spotlight through her husband's sudden folk-hero status. "She didn't like the limelight at all," observes Zellweger.

"She was so uncomfortable, and in part I think it was because she was so filled with fear that she might lose the man that she loved to fighting."

*****************************
With a diverse roster of finely etched, critically acclaimed performances, Paul Giamatti (Joe Gould) has established himself as one of the most versatile actors of his generation.

Giamatti most recently starred in Alexander Payne's critically-lauded Sideways, a comedy about two men on a wayward wine-tasting trip in California's Santa Ynez Valley. Co-starring Thomas Haden Church, Virginia Madsen and Sandra Oh, Sideways is the story of Miles (Giamatti), a failed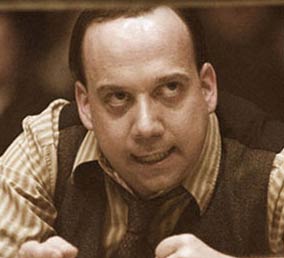 novelist, and his soon-to-be married friend Jack (Church), a washed-up actor. To salute the remains of their youth, the two men take one last road trip in the week before Jack's wedding. Giamatti earned several accolades for his performance, including Best Actor from the Independent Spirit Awards, New York Film Critics Circle and a Golden Globe nomination.

Presently, Giamatti is slated to begin production on The Illusionist, directed by Neil Burger. Giamatti stars opposite Edward Norton in the story of a magician in turn-ofthe- century Vienna who falls in love with a woman who is engaged to a prince. The magician uses his powers to win her over and undermine the stability of the royal house of Vienna.

Giamatti has also completed work on the independent feature The Hawk is Dying, co-starring Michelle Williams and Michael Pitt. He plays George Gatling, a Gainesville, Florida auto upholsterer attempting to subvert his mundane life by training a wild, redtailed hawk.

Giamatti also lent his voice talents to the recent animated feature Robots and the upcoming Ant Bully, slated for release in 2006.

Last year, Giamatti garnered outstanding reviews and commendations (Independent Spirit Award nomination for Best Actor, National Board of Review Breakthrough performance of the Year) for his portrayal of Harvey Pekar in Shari Springer Berman and Robert Pulcini's American Splendor.

Giamatti first captured the eyes of America in Betty Thomas' hit comedy Private Parts. His extensive list of film credits also includes Milos Forman's Man on the Moon; Tim Robbins' The Cradle Will Rock; F. Gary Gray's The Negotiator; Steven Spielberg's Saving Private Ryan; Peter Weir's The Truman Show; Mike Newell's Donnie Brasco; Todd Solondz's Storytelling; Tim Burton's Planet of the Apes; Duets, opposite Gwyneth Paltrow; and Big Momma's House, co-starring Martin Lawrence. Giamatti also appeared in James Foley's Confidence and John Woo's Paycheck.

As an accomplished stage actor, Giamatti received a Drama Desk nomination for Best Supporting Actor as Jimmy Tomorrow in Kevin Spacey's Broadway revival of The Iceman Cometh. His other Broadway credits include Chekov's The Three Sisters, directed by Scott Elliot; Racing Demon, directed by Richard Eyre; and Arcadia, directed by Trevor Nunn. He was also seen off-Broadway in the ensemble cast of The Resistible Rise of Arturo Ui with Al Pacino.

For television, Giamatti appeared in The Pentagon Papers with James Spader; HBO's Winchell, opposite Stanley Tucci; and Jane Anderson's If These Walls Could Talk

***********************************

Craig Bierko (Max Baer) is remembered for his successful Broadway run starring in Meredith Wilson's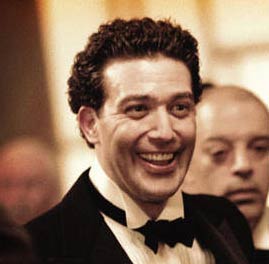 The Music Man. Craig's debut on Broadway as the legendary Harold Hill garnered critical acclaim and attention; he was nominated for the prestigious Tony Award, Drama Desk Award, Outer Critics Circle Award, The Drama League Award and was the recipient of The Theater World Award. Just prior, Bierko appeared in a staged workshop of The Boys from Syracuse at The Roundabout Theatre. Born in Westchester, New York, he made his stage debut at the age of 10 as a newsboy in Gypsy, in a local community theater run by his parents. Bierko later went on to study at Northwestern University.
Bierko has enjoyed a diverse group of film roles, ranging from the villain in Renny Harlin's The Long Kiss Goodnight, opposite Geena Davis and Samuel L. Jackson, to the comedic turn in Larry David's Sour Grapes and in the virtual reality thriller The Thirteenth Floor. Additional film credits include Fear and Loathing in Las Vegas, The Suburbans and Dickie Roberts: Former Child Star, written by Fred Wolf and David Spade, directed by Sam Weisman

Television credits include memorable guest appearances on Sex and the City, Ally McBeal and as Paul Reiser's prospective agent on Mad About You. Bierko most recently starred on Broadway in Daniel Goldfarb's comedy Modern Orthodox, also starring Molly Ringwald and Jason Biggs.

*************************************

Since driving his motorcycle up the Delta House stairs as Daniel "D-Day" Simpson in National Lampoon's Animal House, Bruce McGill (Jimmy Johnston) has been a constant and memorable screen presence. Throughout his career he consistently receives rave reviews for his stand-out performances, showing no sign of slowing down. Most recently, McGill appeared in Michael Mann's Collateral, alongside Tom Cruise, Jamie Foxx and Mark Ruffalo, and will next be seen opposite Orlando Bloom in Cameron Crowe's Elizabethtown.

McGill has appeared in more than 60 motion pictures, including Runaway Jury, Matchstick Men and Legally Blonde 2. His appearance as southern attorney Ron Motley in Michael Mann's The Insider garnered high praise from critics and audiences alike.

Other film work includes The Sum of All Fears, Shallow Hal, The Legend of Bagger Vance, Courage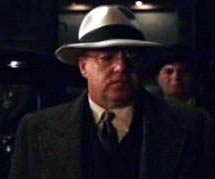 Under Fire, My Cousin Vinny, The Last Boy Scout and Silkwood. McGill's list of television credits is equally impressive. He has starred in some of HBO's most critically acclaimed productions: portraying controversial journalist Peter Arnet in Live From Baghdad; painting a chilling portrait of Johnson-era cabinet member George Ball in Path to War; and playing legendary Yankees manager Ralph Houk in 61*.

He has made memorable guest appearances on CSI, The Practice, Gideon's Crossing, Home Improvement, Star Trek: Voyager, The Commish, Quantum Leap, MacGyver and Miami Vice, among others. McGill also starred with Glenn Close in The Ballad of Lucy Whipple on CBS and as family patriarch George Osmond in ABC's Inside the Osmonds.

Originally from San Antonio, Texas, McGill began his acting career on stage in elementary school. After earning his BFA in acting from the University of Texas at Austin, he made his professional debut as a member of Rhode Island's Trinity Square Repertory Company, acting in productions of Tom Jones, Peer Gynt, Sherlock Holmes and The Tooth of Crime. After relocating to New York City, he began a long association with the New York Shakespeare Festival, appearing in Hamlet (produced by the legendary Joseph Papp), Henry V and Othello, playing Iago to Raul Julia's Othello for the NYSF's Shakespeare in the Park series. Other theatrical affiliations include the Ensemble Studio Theater in New York, the Kennedy Center for the Performing Arts and National Shakespeare Company in Washington D.C. McGill currently lives with his wife in Ojai, California, where he indulges in his passion for golfing, sailing and music whenever possible.
*********************************
Paddy Considine (Mike Wilson) has received much critical acclaim in the last year for his roles in the successful British films Dead Man's Shoes and My Summer of Love.

Directed by Shane Meadows, and co-written by Meadows and Considine, Paddy played the lead role as the tormented Richard in Dead Man's Shoes. It was for this performance that he was awarded Best British Actor at the 2005 Evening Standard Film Awards and Empire Film Awards, and nominated for Best British Actor at the London Film Critics Circle and British independent Film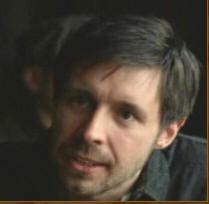 Awards. The film also won Best British Film at this year's South Bank Awards and received a nomination for the Alexander Korda Award at the 2005 BAFTA Film Awards.

Also released in Summer 2004, Paddy played the character of Phil (alongside newcomers Nathalie Press and Emily Blunt) in My Summer of Love, directed by Phil Pavlikovsky. The BAFTA Award-winning drama about the lives of two young women who spend the summer together in the same village earned Considine a nomination for Best Supporting Actor at the British Independent Film Awards this year.

In 2002, Paddy played and the male lead of Johnny in In America, alongside Samantha Morton and directed by Jim Sheridan. In addition, he played Him in the BAFTA Award-winning short film My Wrongs 8245-8249 and 117. Other film credits include 24 Hour Party People, Last Resort (for which he won Best Actor at the Thessaloniki Film Festival) and A Room for Romeo Brass, also directed by Shane Meadows.

Later this year, following Cinderella Man, Paddy will be seen starring as the character of Frank Thoroughgood in Stephen Woolley's directorial debut Stoned, about the events leading up to the death of the ex-Rolling Stone Brian Jones.