---
Updated November 24, 2014 8:12 AM

Crowe News Page on Facebook - Russell's Twitter Page - Thoroughly Russell Crowe - Comment Section - at Twitter

---
November 24
The distribution of The Water Diviner in the Oz region is being handled by Universal pictures Australia
You Tube: Russell TV ad from the 80's. Thanks, Steph
November 23
News.com.au: Russell Crowe wears tracksuit for Sunday Night interview and says Gallipoli 'an invasion'
Water Diviner - Sand Storm:
November 22
Channel 7 Sunday Night: Russell Crowe defends 'phone throwing' incident
November 21
AAP: I'm extremely sensitive, says Crowe
The LA Times: The flat white, or how to order a cup of coffee like Russell Crowe
November 20
Off Topic - The Boston Herald -- Richard Harris Award: Emma Thompson to be feted at British Independent Film Awards
Movie Fix: Watch: Namaste! Russell Crowe makes Ryan Corr and Jai Courtney do yoga with him at boot camp
Water Diviner Official Site on You Tube
Russell Crowe retweeted Chris Feather @Chris_Feather  · The Water Diviner Movie | Actors' Bootcamp http://fb.me/34bAa0FEj
November 17
Russell retweeted one of my Tweets: Russell Crowe retweeted - Mary Murphy @silvermurph  ·  10h 10 hours ago @russellcrowe - lovely review for Hugh - Hugh Jackman Stars in 'The River' on Broadway http://nyti.ms/11ci3aN
November 15
The Australian: Behind the scenes with Russell Crowe on the South Australian set of The Water Diviner - Thanks, Steph
The Mail: Toughing it out! Ryan Gosling and Russell Crowe brave sub-zero temperatures for a night time The Nice Guys shoot - Thanks, Steph
November 14
GWN7: Russell Crowe speaks out for gagged mum
Hollywood Reporter: 'Palo Alto' Actor Jack Kilmer Joins 'Nice Guys' (Exclusive)
Water Diviner Blog: The Water Diviner World Premiere in Sydney
The Daily Telegraph: 'Film is in my DNA' Star Russell Crowe has opted for Sydney to host The Water Diviner premiere
The Mail UK: Star power Down Under! Russell Crowe follows the footsteps of Angelina Jolie and Chris Hemsworth bringing his world premiere of The Water Diviner to Sydney
November 13
Variety: Film, TV Production in Australia Hit Record Levels (With pic from The Water Diviner)
November 11
ed note: I have added a comments section to the bottom of this page. Feel free to comment or suggest. Thanks.
The Water Diviner Blog: Support veterans with The Water Diviner Anzac Biscuits
Today is Armistice Day, renamed Veterans Day in the United States, and Remembrance Day in Great Britain. The holiday was established to honor the date in 1918 when Germany and the Allies signed an armistice agreement to end hostilities in World War I. The armistice was signed at six a.m. on November 11, and the cease-fire took effect five hours later, at "the eleventh hour of the eleventh day of the eleventh month."
November 10
The Water Diviner Global Release Dates. Thanks, Andrew - At The IMDb
Olga Kurylenko as Pantene-V Model - Thanks, Agnes: "I recently discovered Russells beautiful movie-partner as hair model in German TV. As in the trailer I mean, she is not only a beautiful but also a good actress"
November 9


The Water Diviner Blog on US rights to the film. Includes a great link to the 100th anniversary of the Gallipoli invasion of Turkey by Australian and Allied troops.


Deadline Hollywood: Ryan Gosling-Russell Crowe Pic 'Nice Guys' Racks Up Foreign Sales


Amazon reviews for The Insider DVD/Blu-Ray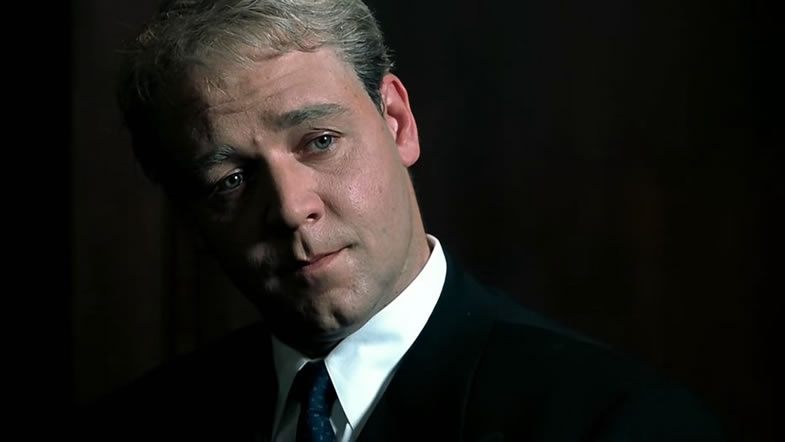 November 8
Hollywood Reporter: AFM: Russell Crowe and Ryan Gosling's 'Nice Guys' Sells Out Around the Globe (Exclusive) -- Warner Bros. has already scooped up North American rights, and will release the detective thriller in the U.S. on June 17, 2016, a prime summer berth.
Firstshowing.net: Russell Crowe's 'The Water Diviner' Set for US Release in April 2015 - Thanks, Steph
Russell Crowe @russellcrowe  ·  14h 14 hours ago - So cool @WarnerBrosEnt will release @TheWaterDiviner in the US ,Eve of Anzac Day , April 24th , 100 years since Gallipoli battle 25-4-1915
November 7
Deadline: Warner Bros. To Distribute Russell Crowe Directorial Debut 'The Water Diviner' - Andrew Mason and Troy Lum for Hopscotch Features are producing along with Keith Rodger for Crowe's own Fear of God Films.  - Thanks, Steph
Off Topic: I have begun a Facebook page on my favorite poetry. Visit and comment if you like.
November 6
If you live near Atlanta for today and tomorrow: Ryan Gosling-Russell Crowe movie needs extras for party scene
November 1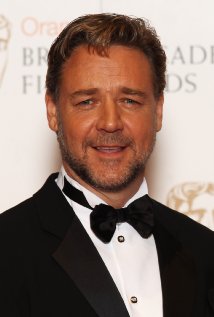 October 30
The Water Diviner Blog: First glimpse of The Water Diviner book. - "Meaghan and I have just signed off on the novel cover for The Water Diviner, along with Pan Macmillan and eOne. The team at Pan Macmillan has been a dream to work with from the outset. Bolinda Publishing is about to record the audiobook with a secret narrator."
---
Don't forget to bookmark my Crowe Facebook Page
---