---
Updated November 29, 2015 8:09 AM

---
I will take a break on the news page until Nice Guys starts promotions and openings... You can still visit my Crowe Facebook Page, which I will update more often
November 20
related: i film: 'In the Heart of the Sea' Set Visit: How Ron Howard Crafted His Whale of a Tale
November 17
The Guardian UK: Maggie Smith vehicle The Lady in the Van makes tracks at the UK box office -- "...Released by Warners into 102 cinemas, Fathers and Daughters, starring Russell Crowe, Amanda Seyfried and Aaron Paul, landed belly-up in 24th place, with just £25,200. Its screen average was a very poor £247. Crowe has had an uneven run lately: his last film, The Water Diviner, opened here with a weak £522,000 from a wide 420 cinemas. In February 2014, he played a key supporting role in A New York Winter's Tale, which began with £258,000 from 327 venues. In between, he proved much more appealing in Noah, which opened with £2.51m." - Thanks, Steph
November16
Collider: Ryan Gosling Confirms He's in 'Blade Runner 2'; Talks Shane Black's 'The Nice Guys' -- Russell Crowe is so funny in the movie. I can't wait for people to see that in the movie. It's not a side of himself that he shows very often, but he's hysterical."
My daughter's picture of the Eiffel Tower at night during our stay in Paris...... Just loved the city, and offer prayers for the victims of the massacre...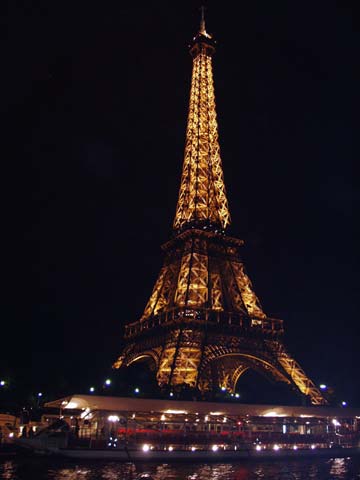 November 15
La Marseillaise à l'Opéra de New York
November 14
The Daily Mail: 'Prayer for Paris': Elle Macpherson, Russell Crowe and Hugh Jackman lead messages of support as at least 140 are killed in terror attacks on French capital  
November 13
In the NY Times today: a glowing review for Mark Strong (and the play) in A View From The Bridge, opened last night on Broadway. And also, a less than glowing film review for Paul Bettany's directed film Shelter
November 11 - Veteran's Day USA
Be sure and check TRC (Thoroughly Russell Crowe). They have great stuff to share
November 10
More on the Breakthrough Awards - Optics.org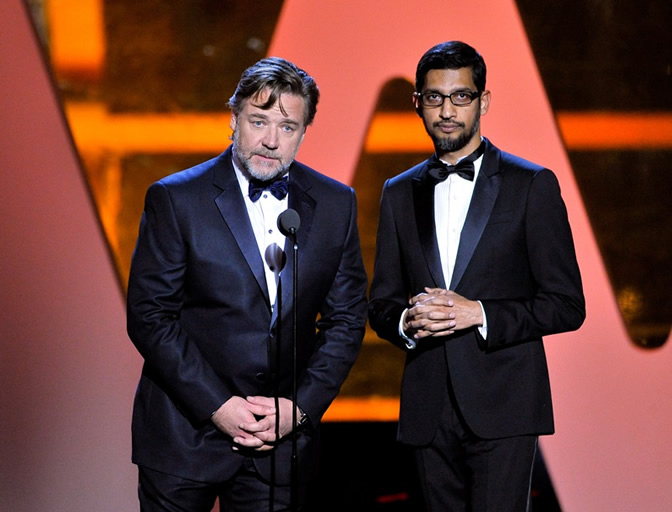 Russell Crowe honors Nobel Laureate John Nash, the subject of the film 'A Beautiful Mind' at the #BreakthroughPrize Award Ceremony Nov 8, 2015 Top scientists were recognized. - Thanks, Lily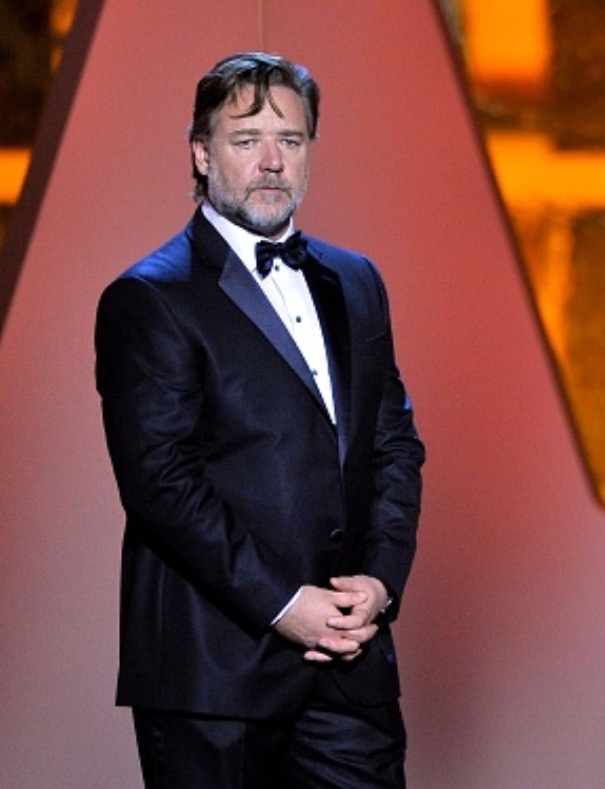 November 7
The Irish Examiner: VIDEO: Richard Harris to be honoured in his favourite Limerick pub -- ...After Harris's death in 2002, Russell Crowe flew to Ireland for an unannounced personal and poignant visit. After he touched down in Shannon he took a taxi to Charlie St George's to remember his old friend in the pub Harris loved most. Regulars were dumbfounded when Crowe walked in and ordered a pint. He told bar staff he felt he had to come as his own personal tribute to Harris whom he described as one of his best friends.
Small Steps project: Russell donates his Pumas - Thanks Steph and Tamara
November 6
Zimbio: Russell speaks at Ridley's star ceremony (image) November 5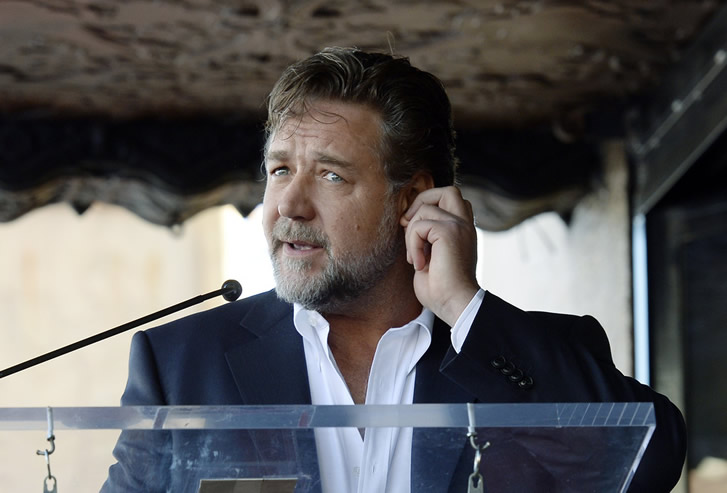 The Guardian: No more directing, Russell Crowe, or going soppy. But you are allowed to sing
Ridley Scott Star - You Tube - Thanks, Lily
November 5
Deadline Hollywood: AFM Preview: Buyers Lament Slim Pickings At Santa Monica Indie Film Market ---...Yes, there's epic Russell Crowe desert drama In Sand And Blood and also Michael Mann's Enzo with Christian Bale in the driver's seat to whet the appetite of buyers, as well as Jessica Chastain and Kit Harington in Xavier Dolan's English-language debut The Death And Life Of John F Donovan and the Ryan Reynolds-Samuel L Jackson-Gary Oldman three-way Hitman's Bodyguard. - in Sand and Blood is based on Skeletons on the Zahara
Russell Crowe Retweeted -Catherine Gallagher ‏-@CGeee 21 hours ago Live online streaming coverage of Sir Ridley's Walk of Fame ceremony here: @russellcrowe
November 4
_____________________________________________
Don't forget to bookmark my Crowe Facebook Page
---