8/1/08 - From Sands Films: Little Dorrit by Charles Dickens, starring Alec Guinness and Derek Jacobi is at last coming out on DVD.
The release date is confirmed for Monday 27th October 2008 The RRP will be £21.25 (£24.99 inc VAT )
You can now pre-book the 2 disks set box at a cheaper rate on Amazon.co.uk or direct from us on Ebay.co.uk.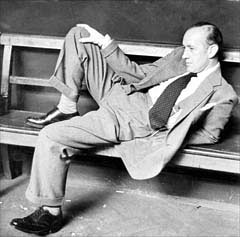 Pre-orders from Amazon will reach you on or about the 27th October.
Pre-orders from us will reach you early October.
The new digital master is now completed and looks a great deal better than the VHS released by Warner in the 90's. The new DVD master was made from the original negative and is much sharper.
The DVDs also contain short cast interviews recorded in 1986/7 which have never been seen before. Alec Guinness, Cyril Cusack, Patricia Hayes and Joan Greenwood talk about the film and the novel. It also has a short clip of the elusive Miss Pickering... and of course of Derek Jacobi.
******************
6/01/06 - The Guinness home in Hampshire is for sale
1/18/05 - Time Magazine Cover Article 1958
11/18/04 - There is a new Yahoo Group called Poet of Anonymity. Click HERE to join