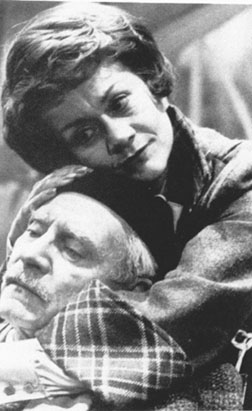 Olivier & Plowright in Daphne Laureola, Television, 1978.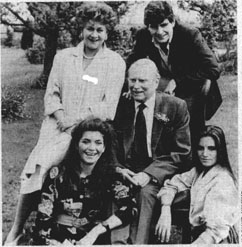 Above: The Family -- Joan, Olivier and their children in 1987, clockwise from top: Richard, Julie-Kate and Tamsin

"I know of nothing more beautiful than to set off from home and look back and see your young held to a window and being made to wave at you. It's better than poetry, better than genius, better than money."