First World War Poetry Digital Archive

Fordham: Modern History Sourcebook: World War I Poetry
BBC Player - Audio memory of Irving Berlin's "This is The Army Mr Jones"
Memories of St Francis Hospital, Pittsburgh PA
From the State Library of NSW - Frank Hurley's WW1 photographs (Extraordinary).... Death, the Reaper 1917' is rivalled by few other photographs in its blatant expression of misery, loss and hopelessness. The body of a young soldier lies crumpled in a ditch in the foreground, the surrounding landscape nothing but a chaotic mess of bodies, fallen trees and mud. Info on the exhibition.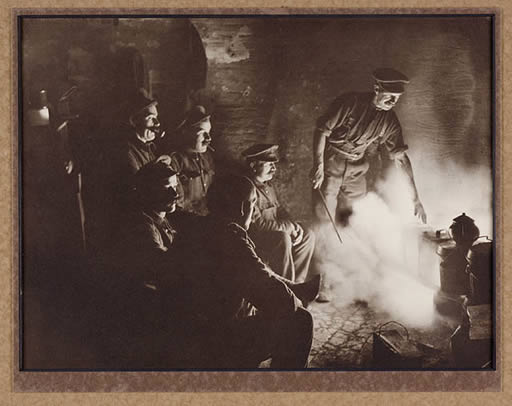 National Museum of French-American
Friendship and Cooperation - CHATEAU DE BLÉRANCOURT
From Rose: "To celebrate the 90th anniversary of the USA entering ww1 an ehibition of American posters from WW1 has been organised in the Museum of Péronne, 40km from where I live in northern France where very important battles took place."